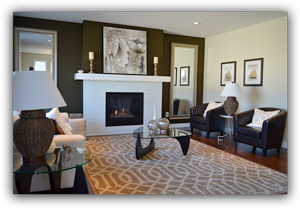 House Shares/Rooms
DEMRuP Homes are specialists in providing modern, high quality rental accommodation. We provide rooms in luxury house shares for professionals in Maidstone, Rochester, Medway areas. Our professional house shares are of a high standard.
Our typical professional house share will have: clean and well-furnished bedrooms, fitted kitchen, sufficient bathrooms and WC, (some en-suite), well-furnished living room with wide screen TV, high speed wireless broadband, and a regular cleaner for communal areas. Some of our houses have private parking. They are also reasonably close to public transportation such as buses and trains.
The rent charged per room is inclusive of all bills, including council tax, water rates, gas, electricity, wireless broadband, one TV license for the house, and cleaning of communal areas. No need to sign your name up to any gas, power or council bill.
More importantly, your home will be looked after by a professional and caring landlord with several years of experience. Once you rent a room in one of our professional house shares, you will find that it is indeed "home". It's also an opportunity to meet and make friends with great, like minded housemates.
Are you over 21 years of age, in full time employment and in need of affordable, comfortable, good quality accommodation?
House Share Frequently Asked Questions
Q: Do you carry out reference and credit checks on tenants?
A: Yes. On application, we will reference you with your employer and current/previous landlord. We will also carry out a credit check to determine your affordability of the room. Fees apply. Details will be provided when you enquire about a room
Q: Can I smoke in my room or anywhere in the house?
A: No. All our properties are non-smoking inside. That includes hanging outside of the windows. You may smoke outside, well away from the doors and windows.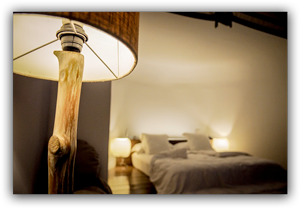 Q: Do you allow pets?
A: No. Pets are not allowed in our properties. This is to ensure that that no damage is caused to the property, and no housemate is made uncomfortable.
Q: Who will I be living with?
A: Our tenants are usually between ages 20 to 45. We do try our best to ensure that housemates are compatible in age and other respects.
Q: How do I pay the rent?
A: Rents need to be paid by standing order, set up for payments to reach our account on the 1st of every month.
Q: Do you collect a deposit from the tenant?
A: Yes. Deposit is 1 months' rent. All deposits are lodged in a Deposit Protection Scheme.
Q: Do the rooms have locks?
A: Generally, yes the rooms have locks. If not, this can be arranged if required.
Q: Can I use housing benefit or job seekers allowance to pay the rent?
A: No, you will need to be employed. Your affordability of the rent will be verified.
Q: What beddings and room furniture are provided?
A: We provide a mattress and mattress cover, which must stay on the mattress. You will need to provide all other bedding yourself. Furniture in your room will include a bed (single or double), bedside table, chest of drawers and wardrobe. All rooms have curtain or blinds.
Q: What is your minimum contract length?
A: We normally ask for a minimum of 6 months, which then rolls month by month after your initial fixed term. If you have a short contract term at work, we can arrange for a shorter contract length to suit. We normality require one months' notice if you wish to leave any time after your initial fixed term period.
Q: Do you accept couples?
A: Usually not. This is to ensure that the house is not overcrowded, and the facilities such as toilets and bathrooms are enough for everyone in the house.
TENANTS
Renting A Property
If you are a family looking to rent a whole house or flat, we can help you find the right property. Tenancies will be conducted on a short hold assured tenancy for a minimum initial fixed term period of 6 months.
We pride ourselves in the quality of accommodation we provide. These are houses that we also manage, hence in collaboration with our landlords, we have ensured that the properties are in tip top condition for prospective tenants.
We carry out reference checks and right to rent checks on tenants. Deposits are secured in a deposit protection scheme.
We ensure all that legislative requirements are adhered to, including, but not limited to gas safety check, energy performance certificates, electrical safety checks.
Our fees for referencing and checking tenants are reasonable.