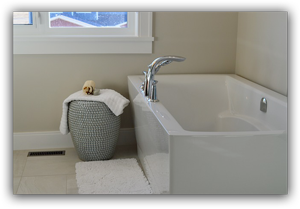 Is it possible to find the perfect property Management Company who:
Remits your funds into your account, in full and on time every month?
Will look after your property in the same way you would have done, if you were around?
Notifies you immediately of any required maintenance?
Is prepared, with your permission, to take care of the cost of minor maintenance and repairs, and be reimbursed from future rent collections?
The answer is, YES.
DEMRuP Homes is the property Management Company that has spent the last 7 or more years, managing rental properties for Landlords who reside outside of the United Kingdom, otherwise referred to as Non-Resident Landlords (NRLs). Our Clients demand of us, a quality of Service second to none.
Michael ONI (one of the Owners of DEMRuP Homes) diversified into the management of rental homes for NRLs in 2008, securing the first property in the same year. Michael continued to grow this business as a sole trade, taking on other properties, belonging to Non-Resident Landlords, in addition to properties owned personally. The need to expand the business and introduce others into it to form a team, gave rise to the incorporation of the company in 2011, known as DEMRuP Associates Limited, now trading as DEMRuP Homes.
DEMRuP Homes views your rental property as an investment to you. We believe as you do, that your investment should constantly yield return to you, for it to be worth your while. Our policy is therefore to nurture this investment for you, for the actualisation of your goal of a return on investment.
We provide a professional and comprehensive property management service to Non-Resident Landlords which includes:
Preparing the property, to a high standard, if required.
Finding and referencing the right tenants.
Ensuring that all tenancy legislation are complied with, including and not limited to:
- Issuing assured short-hold tenancy;
- Lodging deposits with DPS;
- Making sure that tenants are eligible under the right to rent scheme;
- Checking in and out inventories;
- Energy Performance Certificate (EPC);
- Gas Safety Check;
- Electrical Installation Condition Report (EICR);
- Any Other Safety Checks;

Renovation and redecoration of the property, if required, at the end of a tenancy
Regular inspection of the property during tenancy to ensure that the tenants are keeping to the contract agreement and are keeping the property in good order.
Preparation, filing and remittance of Non-Resident Landlord Withholding tax to HMRC.
Give necessary assistance to Landlords in filing the self-assessment at the end of a tax year, enabling them to get back from HMRC, any tax owed to them from the withholding tax.
Our services are not limited to those specified above as we aim to be your eyes and body here in the UK, working on your behalf to ensure that your property affairs are in order. So you can live peaceably in your new location, knowing that, as it relates to your property in the UK, all is well.
If you reside abroad and would like us to manage your UK properties, Contact us today.